Stories are my thing: plotting and scheming, writing and editing, cheersing to a job well done at the end of a day and living for the little moments when I get to tell the tall tale.
My husband says I need to stop using my astrological sign as an excuse, but I'm obviously a Gemini and I think my career choice makes that clear. I've never had a real job—instead, I built my own from the ground up one word at a time.
I'm a chatty dreamer and I can't decide if I prefer to spend my time alone or in a crowd. I say life is best lived in the gray, but thrive on systems and routines. Do you see the trend here?
Re: Geminis can't stop (won't stop) talking and they're notably indecisive.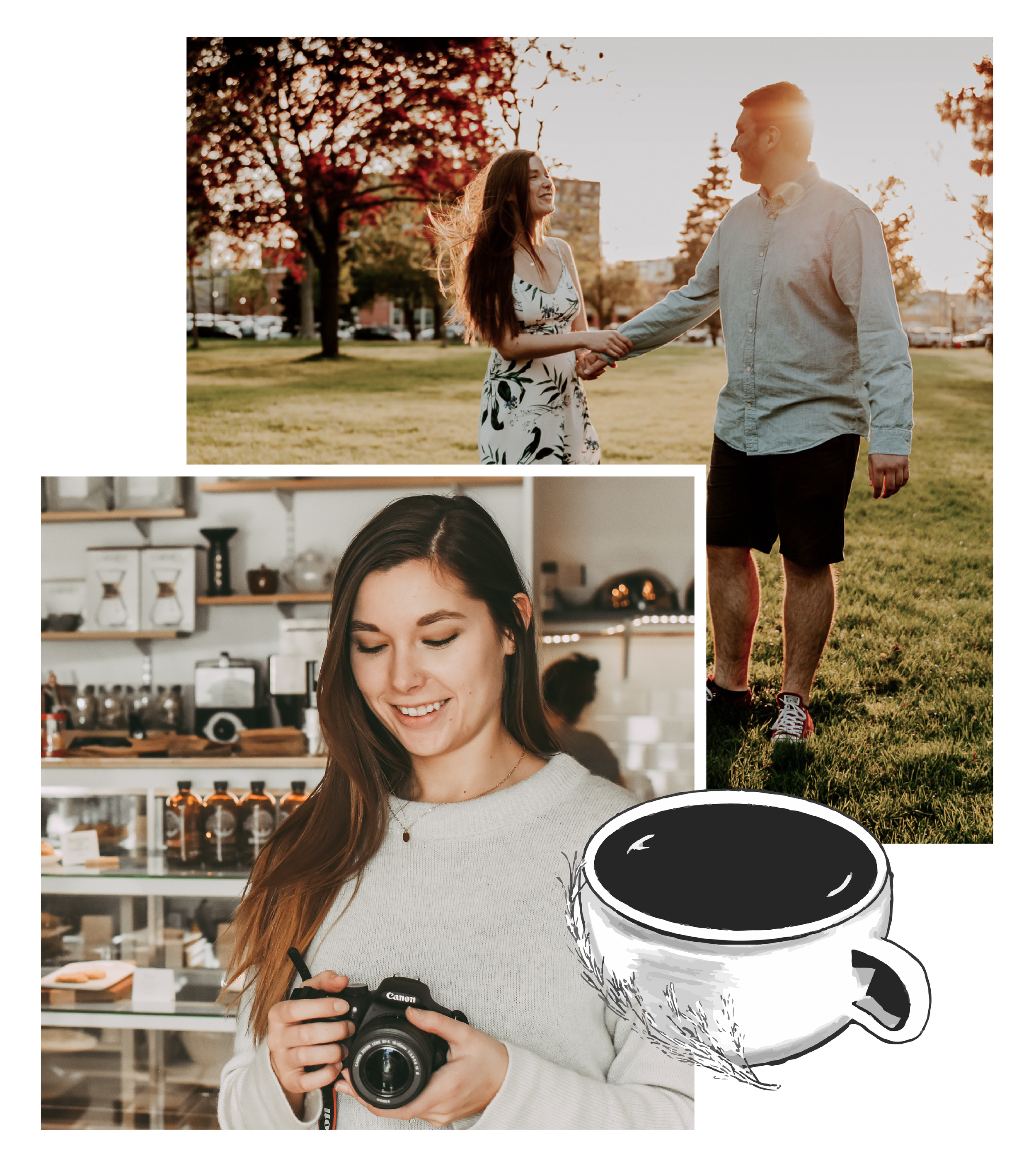 Stories bring us together
I value a connected community and a creative life. I'm always trying to be a better person and I get a little closer to my goals each day.
The blog is where I reflect on my life, work, and travels through a creative lens. It's where I get a bit personal because I believe sharing experiences is how we get a little closer to finding all the answers. I don't have IT all figured out yet, but I'm trying.
I call London, Canada, home, but I work with people from all corners of the globe.
Thanks for hanging out while I chase my dreams.
I'm so happy to have you here.
I started my business…
September 2014
I'm obsessed with...
Red wine, artisanal olives, coffee, and our pup (Champ)
My hobbies include...
Yoga, spin, and balanced living
I studied...
English language & literature, minor in philosophy at Western University. Marketing and public relations at The University of Calgary.
I value…
Creativity, Communication, Integrity